Meeple Station
A few different types of space station you can build in Meeple Station
---
Hey guys! We wanted to show off a a bit of what the freeform building mechanic in Meeple Station is like. In it you can build space stations on multiple floors that sprawl the entire map.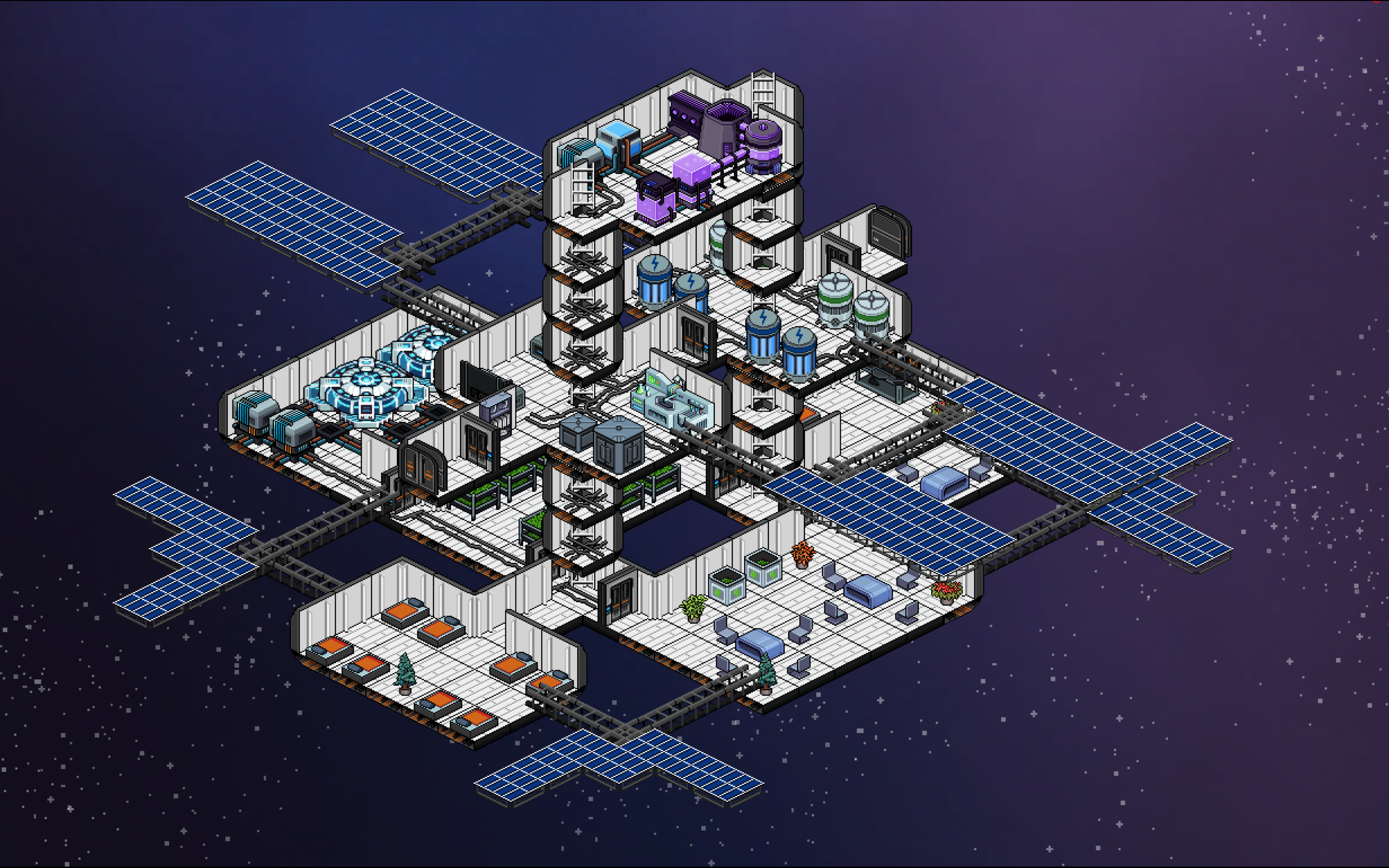 Here's a nice model, notice the many solar panels!

This one has a nice symmetrical feel to it doesn't it? The botonay cabins down below provide food for the entire station!
Here's a robust model, it isn't able to travel just yet, but it only requires a chemical lab, fuel pumps and an engine!
Remember everyyone if you enjoy what you see, and want to be kept up to date with the latest in Meeple Station news. Please wishlist the game here https://store.steampowered.com/app/900010/Meeple_Station/ and our discord server https://discord.gg/eGhaPva and remember, there is a DEMO here https://voxgames.itch.io/meeple-station